NETWORKING AND LEARNING GUARANTEED
The Euncet Talks are training sessions aimed at our Executive Education students. In them we foster networking and learning through the experience of great professionals from the areas of operations, management, sale, marketing, innovation...
6 TALKS FOR 4 POSTGRADUATE COURSES
Discover the talk that will take place in you postgraduate course, be on time and don't miss it!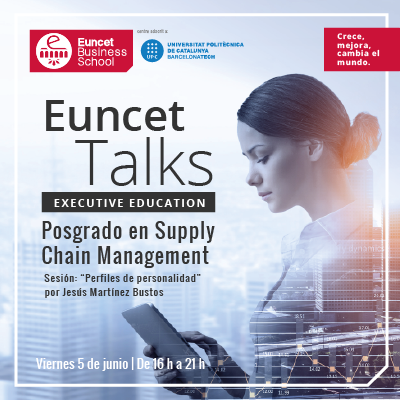 What is your personality profile? Discover it and boost it in the world of operations in order to work on different strategies.
What are the current challenges for the professional in Financial Management and Management Control? Prepare yourself for the new challenges ahead.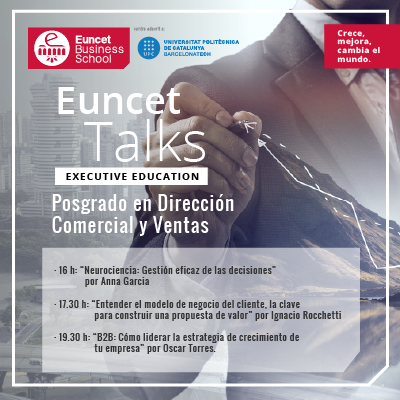 In a changing world under constant stress, 83% of managers state that they make bad decisions. Learn to make decisions.
Discover new situations and roles that may enable you to work on your managerial competencies and skills inside an organisation.