Post-graduate in Supply Chain Management Logistics and Transport
Fri 4pm - 9pm @ Sat 9am to 2pm

On-site

Terrassa

17/03/2023

4 months

Request Interview
The supply chain encompasses key areas in the company such as planning and logistics, as well as the coordination flows between the different areas of operations. It is responsible for getting products from suppliers to customer service. Understanding the differential value that it can bring to the business through processes such as the efficient management of stock, transport, warehouses or customer service is the key to systematically improving business results.
The Postgraduate in Supply Chain Management provides knowledge about the value for the company of the supply chain through the main management axes of the logistics, planning and other related areas, and delves into the specific improvement tools. The student will receive models and techniques applied today in leading companies.
Postgraduate degree in Supply Chain Management from the Polytechnic University of Catalonia (UPC)
Postgraduate in Supply Chain Management from Euncet Business School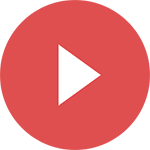 POSTGRADUATE IN SUPPLY CHAIN MANAGEMENT
Postgraduate in Supply Chain Management from the Polytechnic University of Catalonia
Next call:
Terrassa: 17 march 2023
Spots:
20
Credits:
25 (125 hours)
Language:
Spanish
Fee:
5.200 €
PROFESSIONAL OPPORTUNITIES - SUPPLY CHAIN MANAGEMENT
The Postgraduate Course in Supply Chain Management from the Euncet Business School prepares you with the managerial skills and abilities necessary to be able to lead the operations and logistics area of a company, offering a transversal vision of all the areas and processes that make up the supply chain management: the direction and management of the supply chain, planning, production, supply, design and warehouse management. It also trains you to learn how to generate value in the company through the management of stocks, operations and international markets, e-Commerce and digital transformation, among others.
The Postgraduate course is designed with the clear objective of providing exponential professional growth to the participants, equipping them with the ability to provide differential and strategic value, as well as training them as transversal leaders in the supply chain environment.
Currently, we live in a worldwide, globalized and disruptive scenario with great changes in which the areas and processes of operations are absolutely transcendental and companies or organizations are the main affected. That is why the professionals who lead these areas and assume control have a leading leadership role within organizations.
Within the operations area there is a great variety of totally different figures but they share a common element, which is why the professional who completes this program will be able to train as a manager in the operations area while also specializing as a technician in any other area: stock management, e-Commerce, international markets...
Boost your professional career and become the leader that companies demand. Thanks to Euncet Business School's modular system, you can obtain a Master's Degree in Supply Chain Management and Operations Management, or an MBA specialized in Supply Chain Management that will allow you to take risks and make appropriate decisions in team management.
Why study the Postgraduate in Supply Chain Management?
Strategic vision
Provide a strategic vision of the company's supply chain.

Management
Teach how to create a management model: end-to-end planning of the chain, economic control of all processes and efficiency improvement tools.

Models
Different models applied to last mile delivery (LMD) with active professionals and start-ups. International transport models and customs management.

Visit to a logistics centre
Contrast how theory and the different models studied are put into practice with real examples and explanations from active professionals.

Prestigious professors
Professors with a recognized academic and professional career, involved in the executive or managerial development of areas of operations in prestigious national and multinational companies.

Euncet Expertise
40 years training professionals and managers in management, innovation and new technologies.
POST-GRADUATE PROGRAM IN SUPPLY CHAIN MANAGEMENT
The Postgraduate in Supply Chain Management is a modular training program that prepares its participants to develop managerial functions and make appropriate and efficient decisions in logistics, providing knowledge and useful and innovative tools on operations and the supply chain.
This training program, from the Euncet Business School, is made up of strategically selected content taught by leading professionals in their field and in a masterclass format. This is intended to promote a dynamic and practical environment that enhances participation and professional growth, constituting a training offer of great value and applicability.
With the program, you will learn to define a global logistics strategy, you will learn about and define business models based on e-Commerce, you will apply new disruptive and digital transformation model, and you will obtain a holistic vision of operations for the implementation of logistics solutions.
Acquire knowledge in manufacturing, layout and smart warehouses, and develop the necessary skills to lead and make strategic and innovative decisions, generating value for the company through stock management and agile and lean methodologies.
Discover the Postgraduate in Supply Chain Management and how to increase the competitiveness of your company with one of the most complete postgraduate courses in its field.
OUR STUDENTS THINK
"I would value the program, above all, for its closeness to reality, its practicality, and how up-to-date it is."
Ignacio Armenteros
Post-Graduate Participant In Supply Chain Management
"I would like to highlight the generosity of my teachers and my classmates. They are all great professionals from whom I have learned a lot. They have been sharing many cases taking into account the environment in which we have been involved. "
Ana Osuna
Post-Graduate Participant In Supply Chain Management
Executive modular education
We have implemented the modular training model in order to offer you the option of studying postgraduate and master's degrees tailored to your needs, thus developing the specific job skills of your interest progressively according to the objectives set and the results obtained in your educational process.
How to obtain an EXECUTIVE master's degree?
Once you have completed your Postgraduate in Supply Chain Management, you will be able to continue your professional training and complete one of the following master's degrees:
Executive MBA - Master in Business Administration
Postgraduate in Supply Chain Management
Executive Master in Management & Leadership
Postgraduate in Supply Chain Management
Executive Master in Supply Chain Management and Operations Management
Postgraduate in Supply Chain Management