WORK AT EUNCET BUSINESS SCHOOL
Help us to promote knowledge, research and transformation
Would you like to be part of our team? At Euncet Business School, we are always looking for excellence in our fields and we are committed to dynamic professionals who want to contribute their experience to grow the centre. Here you will find a highly qualified team, both in the teaching field and in the management of services, and one motivated to overcome the challenges of the future.
If you think your professional profile fits in with the values and philosophy of Euncet Business School this is your opportunity. Be a part of our educational project which is based on the support and employability of students, which derives from a strong commitment to social returns.
At Euncet Business School we are driven by the desire to promote innovation and knowledge transfer. We are committed to an accessible and high-quality education that helps boost the professional careers of our students by making them leaders of change and transformation.
Will you accept the challenge of being part of this project?
JOIN THE TEAM AT EUNCET BUSINESS SCHOOL!
---
Administration staff
and services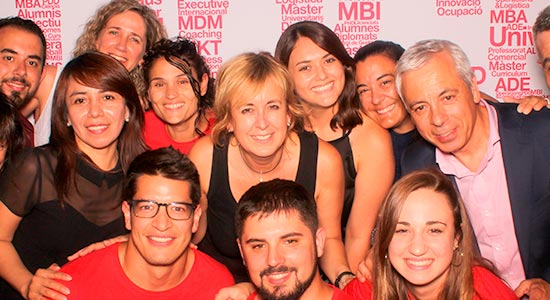 If you believe that your vision is aligned with our values and philosophy, find vacancies in the various departments related to the management of Euncet Business School. Discover active job offers in the departments of: Academic Management, Administration, Communication and Marketing, Commercial and Sales, among others.
At Euncet Business School we rely on a project that is solid and constantly growing, so we are looking for people capable of facing the enormous challenges presented to us with a proactive, versatile and positive attitude.
Teaching and
Research staff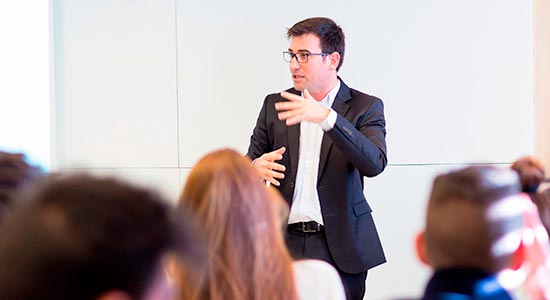 Are you a teacher or a researcher? Do you think your profile fits into our educational project? Find out about all the offers in both academic and research fields where we have vacancies and be part of our teaching faculty - it is made up of professionals in active practice with proven reputations and of leading researchers in their areas of expertise.