Global Executive MBA in Barcelona
GLOBAL EXECUTIVE MBA IN BARCELONA WITH EUNCET BUSINESS SCHOOL
The business world is constantly changing and, because of this, highly qualified professionals are needed with a holistic view of the organization, capable of efficiently handling the different situations that a company goes through.
The Global Executive MBA is a program that will let you develop skills, competencies, knowledge and attitudes necessary for the strategic and managerial management of companies, through new methodologies and practices that minimize risk, streamline decision-making, facilitate processes and deliver better results.
OBJECTIVES OF THE GLOBAL EXECUTIVE MBA
The Global Executive MBA will let you analyze and understand the business environment from a global perspective of the company to make decisions appropriately and correctly. You will prepare a business plan that will make it possible for you to detect opportunities and take on new business challenges, as well as define the objectives and strategies of your business.
With the Global Executive MBA you will acquire a global vision of the organization that allows you to know the impact of the decisions made in the different functional areas of the company. You will develop the necessary skills and tools to lead high-level teams and promote your professional career in business management by designing your own professional development plan and exchanging your professional experience with great professionals in the sector. Get to know our practical and innovative methodology and learn through the study of real business cases.
Train and acquire the knowledge and skills necessary to manage a company efficiently with the Global Executive Master's Degree in Business Administration from the Euncet Business School.
Master's Degree in Business Administration from Universitat Politècnica de Catalunya (UPC)
Global Executive Master's Degree in Business Administration by Euncet Business School
GLOBAL EXECUTIVE MBA
Master's Degree in Business Administration from Universitat Politècnica de Catalunya
Starting Date:
Onsite: 20/10/2023
Online: 24/11/2023
Duration:
up to 9 months
Deadline to finish:
30/08/2024
Language:
Spanish | English
Modality:
100 % online (Spanish | English) or on site (Spanish)
Credits:
60 (184 hours)
Fee:
Consult
GLOBAL EXECUTIVE MBA PROFESSIONAL OPPORTUNITIES
Euncet Business School's Executive MBA prepares professionals who hold positions of high responsibility, improving and expanding their business training so that they can tackle new business challenges and perform managerial functions efficiently and effectively.
With this program, the student will develop professionally in senior management and obtain a global and holistic vision of the company, in addition to preparing themselves as a director in a versatile and changing environment, equipping them with the knowledge and skills necessary to successfully lead a company.
Train in business management, boost your professional career and prepare to make the right decisions, take risks and manage your team effectively. Take the last step with the Executive MBA and become the director you want to be.
Why study the Executive MBA in Barcelona with Euncet?
Knowledge
Provide practical, useful and fully up-to-date knowledge on business management from a general point of view, but with attention to the specificities of each of the areas.

Development
Motivate the development of a comprehensive managerial competence aligned with skills, knowledge and attitudes consistent with the environment in which the professional is involved.

Talent management
Provide new approaches to the development and management of human talent in organizations, based on the search for personal and interpersonal excellence.

Leadership
Generate spaces for consideration and weighting regarding the leadership of the new business paradigms and those that they impact.

Prestigious Instructors
Teachers with recognized academic and professional careers, linked to the business world.

Euncet Expertise
40 years training professionals and managers in management, innovation and new technologies.
ON-SITE AND VIRTUAL MODE OF THE GLOBAL EXECUTIVE MBA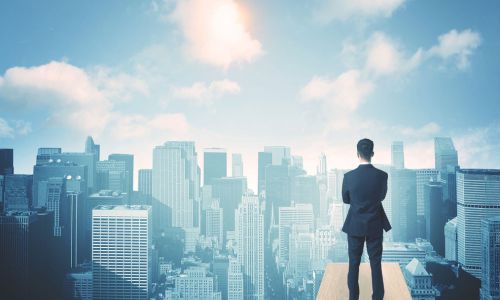 The on-site mode of the Global Executive MBA at Euncet Business School allows you to study on-site in the city of Barcelona.
The programme is designed to take on challenges through group methodologies and learning by doing. Real cases and group practices will help you get the most out of this experience.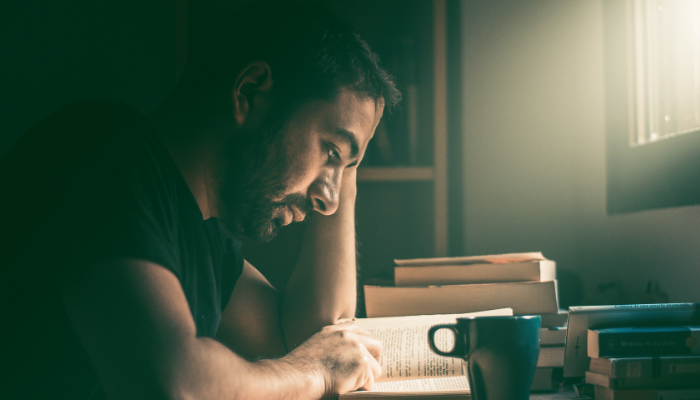 The virtual mode of the Global Executive MBA at Euncet Business School allows you to study the programme remotely to train as a business leader.
The programme will make it easy for you to learn all the knowledge and tools through case studies, podcasts and videos that will complement your knowledge.
GLOBAL EXECUTIVE MBA
The Euncet Business School Global Executive MBA is a comprehensive and complete program that will allow you to manage business and learn to lead with agility and efficiency in an increasingly technological world, understanding the impact of technology in the world of management.
At Euncet, we offer you practical and advanced content, connected to current affairs. We provide you with critical and different thinking, as well as a global and international vision. With this master's degree you will obtain the degree you need to complete your professional career in business management. You will manage any functional area of the company and acquire the managerial skills you need. You will provide a global and differential vision in the company, becoming one of the most recognized managers.
Global Executive MBA study plan in Barcelona
Strategy and business development
Contents
Fundamentals of business strategy.
Strategy definition.
Business models design.
Financial analysis.
Leading people and change
Contents
Leadership and change management.
Change management.
Leadership and team management.
Applied business technologies
Contents
Business digitalization.
Technological tools applied to business.
Information and security.
Data analytics.
Marketing and value creation
Contents
Marketing analytics and strategic marketing.
Marketing mix.
Strategic sales management.
Innovation
Contents
Fundamentals of innovation.
From the idea to the product.
Entrepreneurship
Contents
Startup ecosystem.
Digital platforms and monetization.
Executive Education Final Project - Global Executive MBA
The objectives of the Final Master's Thesis are:
Promote knowledge and management skills in strategy, finance, operations, supply chain, marketing, sales and people to make the best decisions from a transversal vision that allows responding to customers and the technological transformation of the company.
Know the agile development of business models to innovate the company or start a business in the digital context.
Understand the impact of technologies in the business world and how to achieve sustainable and sustainable results.
Develop and refine management skills with leadership and communication tools.
Global Executive MBA Professors
Global Executive MBA Methodology
Methodology details
We know that learning is much more effective when the student stops being a passive subject and becomes an active and interactive subject in the knowledge transfer process. Due to this, the teaching methodologies of our programs are based on real case studies, in which we can learn while we analyze in depth the exposed cases and draw conclusions; in business simulators, masterclasses and workshops, which will allow you to acquire current and practical knowledge, and expand your networking; and finally, in role-playing games.
Our postgraduate and master's degree programs are based on a competency assessment model, in which the progress of the students in achieving the objectives set out in the study program is assessed. Our system is based on the reflection and analysis of practical and real cases and the training ends with a business project that reflects everything learned by the student during their training at Euncet Business School.