Master in Artificial Intelligence Applied to Business
4 to 8 hours per week

Online

15/01/2024

up to 12 months

Request Interview
ONLINE MASTER IN ARTIFICIAL INTELLIGENCE APPLIED TO BUSINESS: EUNCET BUSINESS SCHOOL
The exponential growth of artificial intelligence (AI) and its multiple applications is transforming society by leaps and bounds, a fact that is demanding new skills and professional profiles.
Education, considered as the main social transforming factor, must incorporate training on this new paradigm and under this premise the master's degree in Artificial Intelligence Applied to Business of Euncet Business School has been set.
This program is designed to give you a learning experience with which to take your skills about artificial intelligence and data to a new level.
Focusing on machine learning and natural language, with the master you will obtain the necessary tools to understand and interact in this new ecosystem focused on Big Data, data science and digital transformation.
Artificial intelligence has become the disruptive technology of the moment due to its great potential for implementation and inclusion, since it is accessible to any organization and professional profile, regardless of the sector in which they operate. The democratization of this technology makes its knowledge and mastery an obligatory necessity for those professionals who do not want to be left behind in this new era.
OBJECTIVES OF THE MASTER IN ARTIFICIAL INTELLIGENCE
The main objective of the master's degree in Artificial Intelligence Applied to Business is to train participants to understand and master the methods, techniques and resources offered by artificial intelligence today, to apply them strategically in business. This will allow them to apply these tools effectively in various business areas, from decision-making to process optimization.
With this, it will be possible to prepare professionals to face the new challenges and business difficulties, focusing on results and acquiring the business skills and artificial intelligence techniques necessary to overcome competitors and stand out in the business sector.
The master's degree prepares participants to:
Master more than 100 AI tools, essential to transform different aspects of the business world.

Optimize operations and increase efficiency by automating and scaling processes.

Improve the online presence and visibility of the company by applying advanced SEO techniques and digital marketing strategy.

Keep your competitive profile updated in the market knowing the trends and technologies in AI, ensuring continuous professional growth.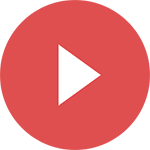 MASTER IN ARTIFICIAL INTELLIGENCE
Online Master in Artificial Intelligence Applied to Business
Start date:
1st Edition: 2/10/2023
2nd Edition: 6/11/2023
3th Edition: 15/01/2024
Languages:
Spanish
Price:
960 €
WHY TO STUDY THE MASTER IN ARTIFICIAL INTELLIGENCE AT EUNCET?
Artificial Intelligence is a tool that is constantly evolving and whose potential is unlimited. This new technology is revolutionizing today's society and the way organizations operate in markets.
Therefore, studying the master's degree in Artificial Intelligence at Euncet Business School can make the professional profile take a qualitative leap, making it one of the most demanded by companies today. Its main benefits include:
Labor demand on the rise. There is a growing demand for professionals with knowledge about this tool.

Better career opportunities. It allows access to professional roles of greater responsibility and better remuneration, as there is a shortage of specialized profiles in this technology.

Practical application. The practical profile of the master's degree helps to implement AI solutions that solve real problems of companies by applying theoretical-practical knowledge.

Competitiveness. In an increasingly competitive job market, having a master's degree in artificial intelligence can set you apart from other candidates and make you more attractive to employers.

Business innovation. Having training in AI enables participants to have a better preparation to lead innovation projects and detect opportunities that can be integrated into business strategies.

Informed decision-making. Knowing how to analyse large amounts of data and extract relevant information from them with the help of AI tools helps in strategic decision-making and improves the efficiency of the organization.

Continuous learning. Artificial intelligence technology is constantly changing. Therefore, it is essential to be up-to-date with the trends and new developments that are appearing through updated and practical training.
Why study an online Master at Euncet?
Initiative, research and creativity in the design and development of the intervention project.

Self-demand in the search, realization and elaboration of the project to respond to quality parameters that imply an improvement of the context in which the project is developed.

Responsibility and commitment that must be applied both in individual and collaborative work to carry out the challenge that the project entails.

High level of self-management both individually and as a group, as expected in a professional context.
Master's Programme in Artificial Intelligence Applied to Business
The scheme of studies of the master's degree in Artificial Intelligence Applied to Business is conceived from a global vision of AI, covering a wide spectrum of topics ranging from strategy and digital visibility to the creation of multimedia content. In addition to learning the techniques for using this innovative technology, the management of social networks and other sales and communication channels through AI-based tools is also exploited.
Another aspect included in the master's degree is the state of the current legal framework and the peculiarities of the use and dissemination of tools and creations made through this technology.
The scheme of studies consists of 8 subjects and more than 80 videos that deal with artificial intelligence applied to strategy and working methods, the Canva tool, productivity, social networks, design and multimedia, marketing and sales and the legal framework.
Máster AI Study Plan
Study plan of the Master in Artificial Intelligence Applied to Business:
Strategy and visibility with artificial intelligence
Multimedia with artificial intelligence
Techniques for the use of AI
Productivity with AI
Social Media Management with AI
Methods, techniques and tools with AI
Improvement of the use of conva wirh AI
AI Legal framework
Online learning of the master's degree in Artificial Intelligence
The master's degree in Artificial Intelligence is taught online to bring access to specialized training on artificial intelligence to any professional profile, regardless of where and when you are, thanks to the virtual campus that includes all the recorded sessions so that they can be consulted according to the needs of each participant.
It is the first master's degree created with the Speed Master method by Carles Argemí, a new original learning system based on teaching a concept per class in reduced sessions of 20 minutes in which real practical cases are included explained by contrasted instructors who make up the teaching team. This is intended to promote personal and family life without neglecting continuing professional training
Teachers of the Online Master's in Artificial Intelligence
Teachers
Antonio Serrano Acitores
Antonio Serrano Acitores is an entrepreneur, professor and lawyer who is an expert in technological innovation, leadership and digital law.
He is also coordinator and Digitalization, innovation and communication of the Rey Juan Carlos University.
One of the world references in knowledge on technological legal aspects.
He combines his work with being a professor at MIT, the Massachusetts Institute of Technology.
David Caraballo
David is one of the people in Spain with the most knowledge and practice in design with AI.
Specialist in image by artificial intelligence, graphic design, web design, illustration and book cover.
With more than a thousand images of experience in different generative AI and numerous creations for top-level companies David always says: If you have a dream, a vivid image that cries out to go out into the world, let's make it a reality.
Alvaro Pena de Luna
Álvaro is a great professional in the sector. He is an AI Podcaster at The Turing Test, coCEO of iSocialWeb and CMO of Growwer.
One of the great Spanish references in AI, Álvaro always surprises us with the latest in artificial intelligence.
He has set up 5 companies and has already sold 2 and has been working remotely for more than 10 years.
He likes to say that he is an IA fan and dreamer of Prompts
José Facchin
José is one of the references of online marketing in Spain and Latin America. If you haven't heard about it, you're not in online business.
José has his own digital marketing school and is an SEO consultant
He is going to explain strategic issues and aspects that he himself is carrying out with his clients.
He has been a regional marketing manager for SEMrush and has given more than 300 conferences on digital marketing.
Petya Maximova
Petia is Canva's EMEA Regional Lead. The most impressive design suite that exists today.
Bulgarian by birth, she has trained and lived in the USA and is currently finishing her master's degree at Harvard.
She has been sales manager at Kaleido AI and is passionate about technology and personal enrichment thanks to the diversity of cultures.
Petia explains the magic of AI with Canva.
JJ. Priego
JJ. He is a great lover of generating video content to enhance Marketing.
He is the director of 5 outreach channels on YouTube and TikTok "Ciencias de la Ciencia", "Historias de la Historia", "Fundación Palarq", "Easypromos TV" and "Leyendas del Deporte" that total more than 700,000 subscribers on YouTube and 400,000 on TikTok.
Graduate in Audiovisual Communication, Graduate in Business Sciences, Postgraduate in Community Manager, Comprehensive Radio Specialist (Cadena Ser) and Higher Technician in Administration and Finance.
Priego is also the host of Late Night ¿DeKéVa? from DKV Insurance.
Carles Argemi
Carles is our master's director. He is the creator of the SPEED MASTER method and is very passionate about training and technology.
One of the veterans of digital marketing in Spain. He is a consultant in international digital marketing, entrepreneur in the online sector, businessman and university professor.
He has advised more than 350 companies. He has founded 5 Startups, has sold 1 and participates in 6 more.
Carles is passionate about SEO and is also the creator of different business growth programs for several international institutions.
He loves to share his knowledge to help you live better and happier.
Marc Cruells
Marc Cruells began creating online businesses in 2007, being one of the pioneers in Spain. You will quickly identify him by his hat which refers to Black Hat SEO, one of his specialties.
He is a great expert in automated websites, e-commerce and online monetization methods. It will help us use AI to increase productivity.
As passionate about Surfing as he is, Marc will teach us how to correctly surf the wave of innovation.