INTERNATIONAL STUDENTS AT EUNCET
LIVE THE EUNCET EXPERIENCE
Being part of the Euncet Business School community is more than just attending a university where you learn new knowledge and skills. At Euncet, as well as training you to become the person you want to be, you will discover new ways of doing and thinking, networking with others, and looking at the world.
At Euncet Business School we welcome all international students who are looking for new experiences in Barcelona and are committed to their future. It is the perfect opportunity to learn or improve new languages, get to know our internationally recognised culture and meet new people.
Studying abroad is never easy, which is why we offer a scholarship programme for international students to help them adapt to the city of Barcelona and our campuses in Terrassa and North Barcelona .
It will be an unrepeatable experience that will give you more than you can imagine. Are you ready to discover it?
OUR UNIVERSITY EXCHANGE PROGRAMMES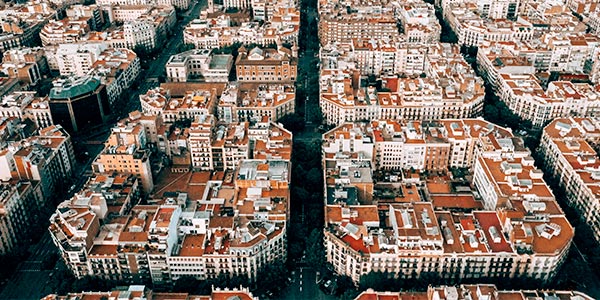 Live the experience of studying and living in Barcelona as a regular student at Euncet Business School. Our degrees will allow you to acquire updated knowledge that will help you in your professional success, while discovering everything that the city of Barcelona has to offer.
Get to know Barcelona while you study at one of our campuses located in Terrassa and North Barcelona. Now is the time to invest in yourself and your future by living one of the most transformative experiences of your life.
You choose what to study from our entire range of bachelor degrees in Business Administration and Management, Marketing and Digital Communication, and Science and Technology applied to Sport and Fitness, and from our range of master's degrees in Business Administration and Management and Marketing Management.
Take a step forward in your life and build up your future with us. Discover what it means to be part of the Euncet Business School community and live your DNA Euncet experience.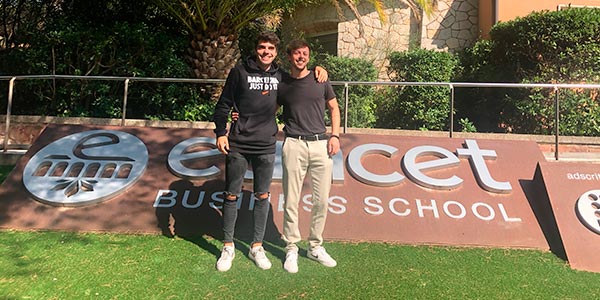 Be part of our international mobility programmes and get to know a new language while learning and acquiring new professional skills. In addition, you will be able to share your day-to-day life with other Euncet Business School students and enjoy university life on our campus.
With our exchange programmes you can live your international experience at our school by choosing between one semester (autum or spring) or a full-year academic exchange periods.In addition, you will be able to choose to take courses of our official university degrees, taught either in Spanish, Catalan or English.