the journey IN WHICH you will find what you are looking for
The Euncet Business Conference is an annual event already consolidated at Euncet Business School. During this event, Euncet students and alumni have the opportunity to find out about the professional opportunities that our network of companies offers. They can also take part in three round tables to find out about the professional opportunities in each study., as well as have direct contact with companies. The main objective of this initiative is to facilitate and enhance the professional development of students who are part of our community.
euncet company day 2023
In this new edition of the Euncet Business Day, both students and Euncet Alumni will be able to have their first contact with the companies participating in the day and find out about the job offers and internships that they have active. In addition, they will also be able to attend the three round tables offered by Euncet to promote their talent and foster their professional development.
📅 23rd of March
⏰ From 9:00 to 14:00 hours
💼 On site
📍 Campus Terrassa
📣 Addressed to students and alumni
EUNCET COMPANY DAY PROGRAM 2023

9:00 - 9:30 h: Welcome and reception of students.

9:30 - 11:00 h:

Round table 1 | BBA, where are we going?

- Georgina Coll, Co-founder and COO at Columat.

- Laia Gonzalez, Financial Controller at SUD Renovables.

- Gonzalo Noy, Co-founder & CEO at Dogfy Diet.

- Irene Escobar, Purchasing Specialist at Pronovias.

Round table 2 | MKT, what returns do we expect?

- Marina Lladó, Engagement & Internal Communication at Cellnex Telecom.

- Rebecca Martínez, Marketing Operations Project Manager at Zurich Klinc.

- Ernest Andreu, Digital Account Manager in Adsmurai.

- David Closa, Digital Performance Consultant in Digital Menta.

- Malena Carimati, Community Manager en Leroy Merlin.

Round table 3 | CTEF, what can we contribute to sport?

- Alexis Guillén, Head of R&D at Global Performance.

- Eric Bertran, CMO & Business Development at B1 Soccer Academy.

- Oriol Serra, Cluster Manager at Indescat.

- Eduardo Espinar, CEO & Founder at Even Padel Tour.

11:00 - 11:30 h: Coffee break at the Euncet Business School cafeteria.

SPACE FOR COMPANIES | ON SITE

11:00 - 14:00 h:

Students will have the possibility of contacting companies interested in attracting talent and, in this way, have a first job contact, submit their CVs and even be able to carry out a quick interview.

Collaborating companies: Adsmurai - Aiesec - B1 Soccer Academy - Group Catalana Occident - Cirsa - Deporvillage - Enterprise Rent a car - Eurofitness - Even Padel Tour - Global Performance - Helloteca - Leadin - Lifting Consulting - Pwc - Randstand - Tous - Ufec - Veepee.

CONTACT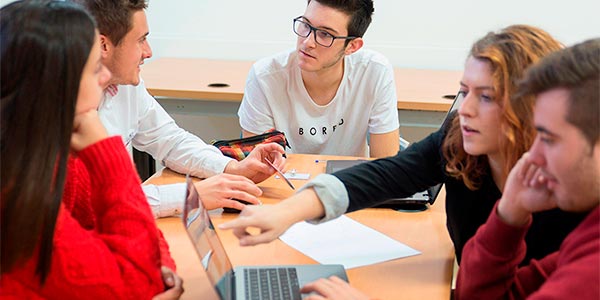 You will be able to learn about the professional trends of the most innovative companies through conferences, sign up for internship and job offers, give them your CV and interview them.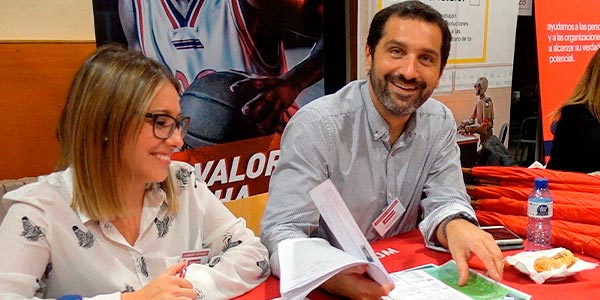 You will be able to promote your company and have visibility, you will collaborate in the professional development of our students and if you have an open selection process you will be able to meet new candidates.
EUNCET COMPANY DAY 2022 IN FIGURES

PARTICIPANTS


+ 350

students and Alumni

participants


OFFERS
+70 job offers and internships presented


BUSINESS
34 participating companies


INTERSHIP SELECTION
19 selected internship students


JOB SELECTION
8 job offers covered
highlight aspects of the event
This annual event is one of the conferences with the greatest participation, both by our Euncet community and by the network of companies collaborating with our center.
virtual company space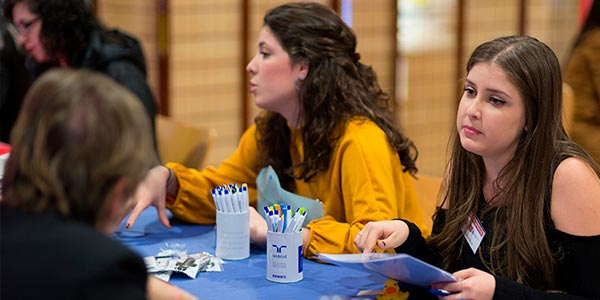 One of the latest innovations has been the possibility of visiting companies' virtual stands and having a first contact with them. In this way, the participants have been able to continue attending this meeting point with the companies that participate in the professional careers service that we offer from Euncet Business School
Business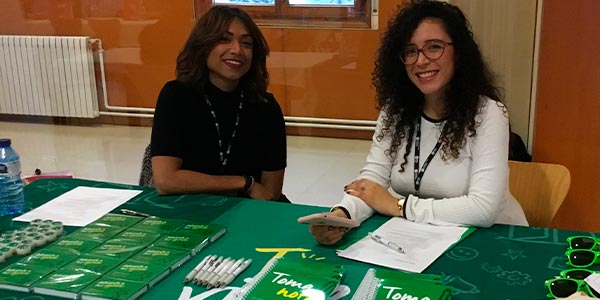 More than 20 companies participate!
interviews
A unique opportunity
CONFERENCES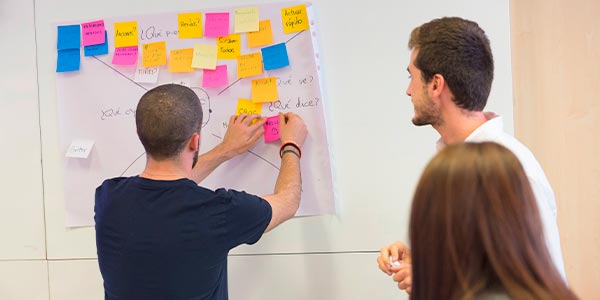 Get to know the new professional trends!