THE MEETING POINT OF THE EUNCET COMMUNITY
As in many other universities, the Euncet Business School cafeteria is the perfect meeting point and where the university atmosphere is best experienced. Between coffees and meals, you will be able to strengthen relationships with other students in a relaxed way while enjoying the views offered by the cafeteria.
It is the perfect space for our students to get away from classes and take a break with our wide range of pastries and hot and cold sandwiches made to order. In addition, they can enjoy the wide variety of teas and herbal teas, as well as the different types of coffee, ideal to enjoy throughout the year!
ENJOY YOUR REST
In the Euncet Business School university cafeteria you can recharge your batteries between classes, enjoying a good breakfast with your classmates.
Located on the Euncet Terrassa Campus, we offer a weekly healthy menu and different options for those who play sports, so that they can recover their strength for classes and other activities.
Whatever your need, you will find it in the Euncet cafeteria. Open mornings and afternoons, you can always go to it to have your moment of rest before or after your classes. This space is available to the entire Euncet community, from our students to the Teaching and Research Staff (PDI) and the Administrative and Services Staff (PAS).

In addition, there are several cheap menu offers available if you prefer or need to stay to eat at Euncet, as well as a small space with a microwave and a toaster , in case you choose to bring food from home and heat it up in the cafeteria.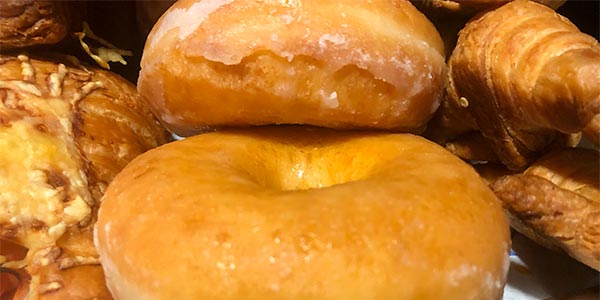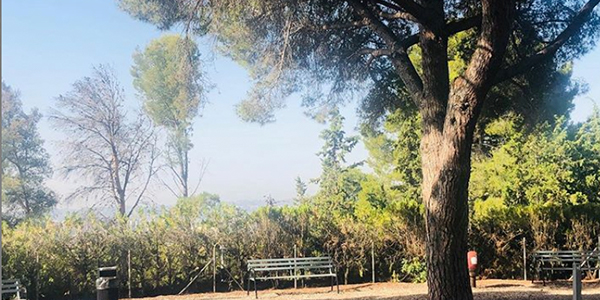 Special options from our cafeteria
At Euncet Business School we provide you with our services so that your experience with us is unbeatable. For this reason, we have offers on breakfast and lunch throughout the academic year.
In our breakfast offer you will find the following offers:
Market.
For just €2.40 you can choose between the following drinks: coffee, latte, espresso, herbal tea or water and one of the following pastries or sandwiches: chocolate croissant, normal croissant, chocolate or normal donut, or a small sandwich with your preferred sausage.
Business.
For €3.60 you can choose one of the following drinks: coffee, latte, espresso, herbal tea or water or soft drink and a large sausage sandwich of your choice.
In addition to the breakfast offers, in the cafeteria we also offer two types of menu:
Executive menú.
For just €7 throughout the year you can choose between a drink including soft drink, water and pasta or pizza.
Executive test menu during final exams.
This menu is designed to make it easier for you to study during the exam period. For only €6 you can choose between soft drinks or water and pasta or pizza to eat.
We recommend making prior reservations for the menus, as well as for the meals so as not to overwhelm the cafeteria service. Service hours start at 1:30 p.m.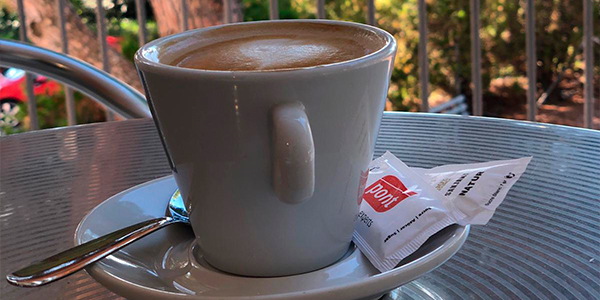 CAFETERIA SCHEDULE
| | | | | | |
| --- | --- | --- | --- | --- | --- |
| Monday | Tuesday | Wednesday | Thursday | Friday | Saturday |
| 8:30h to 20:15h | 8:30h to 19:15h | 8:30h to 20:15h | 8:30h to 19:15h | 8:30h to 20:15h | 8:30h to 12:30h |