EUNCET BUSINESS SCHOOL GRADUATIONS
THE MOST AWAITED FOR EVENTS!
No university experience is complete without a memorable graduation ceremony. At Euncet Business School we value enormously the effort and sacrifice you have put into the training at our centre. For this reason, every year we organise a number of different closing and graduation ceremonies of the training programmes we offer to our university community where you, as students, are the protagonists.
It is a special day not only for you, but also for the teaching and administrative team that are part of Euncet Business School.
Whether in an on-site format or through streaming – this will depend on the relevant health regulations at the time – the graduation ceremonies are the greatest event of the Euncet community, and are organised throughout the academic year so as to turn this day into an unforgettable memory for all of us. Even if this event marks the end of your experience, it is in fact the beginning of your professional future and a first stage in your training career. It is also the moment when you become part of the of the Euncet Alumni community. From then on you can rely on the accompaniment and support of our centre and you may live the experience of the Euncet Business School to the full.
GRADUATION CEREMONY 2022-2023
We would like from Euncet Business School to thank you for the trust deposited on us to accompany you on your university stage. We value your effort, attitude and the will to adapt after the changes in these last years and your ability to open the doors that lead to your future.
This year we put the finishing touches to your training years, and what best way to celebrate it than together with the Euncet Community.
PROGRAMME
Opening of the graduation ceremony.
Welcome to Faculty and students.
Speeches by institutional representatives, ​​​City Council.
Speeches by institutional representatives, UPC.
Paper by Genís Roca, mentor of the event and president of the PuntCat Foundation.
Musical Performance.
Awarding of diplomas to the students of the university degrees and Master's courses.
Musical Performance.
Awarding of diplomas to the students of Executive Education.
Acknowledgements and speeches from the representatives of graduates and Faculty.
Musical Performance.
Closing of the event.
Cocktail
ADEN and EUNCET BUSINESS SCHOOL graduation ceremony
Every year, together with ADEN International Business School, one of the international universities with which we collaborate, we organise a graduation ceremony of all the students from Latin America who form part of the jointly-taught program.
The act is part of the Academic Week, a series of seminars and academic sessions carried out on site at the Euncet Business School Campus, located in Terrassa and Barcelona. This makes it possible to add value to what has been learnt learning to do networking between the students and the teaching team.
HIGHLIGHTS OF THE GRADUATION CEREMONY
STUDENTS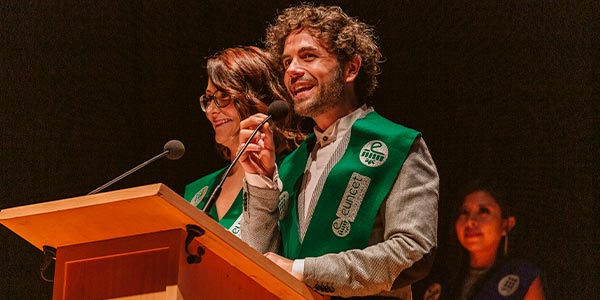 Grants to the best student performances
COMPANIES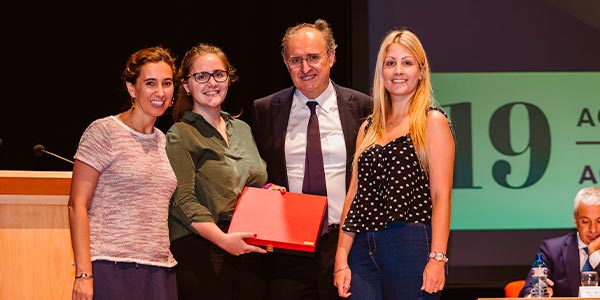 Recognition awarded to the companies that collaborate best with us
autHORITIES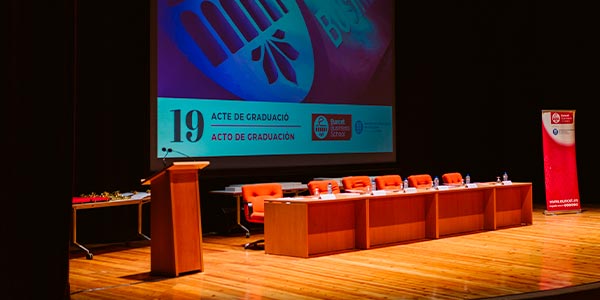 Speeches from Euncet's collaborating instituttions
FACULTY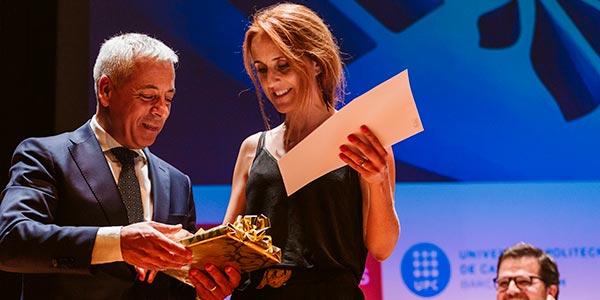 Recognition to the most highly valued lecturers