Postgraduate in Innovation and Entrepreneurship
Fri 4pm - 9pm @ Sat 9am to 2pm

On-site

Terrassa

November 2023

4 months

Request Interview
The Postgraduate Degree in Innovation and Entrepreneurship provides students with knowledge and skills that allow them to adapt to changes in the environment through the most innovative and efficient methodologies practised by large leading companies in the market that have achieved success through the development and constant application of innovation processes.
The main objective of the postgraduate degree is to train managers capable of planning, implementing and evaluating innovative projects that reach the proposed goal, optimizing processes and minimizing costs efficiently, generating great value for the organization.
Postgraduate in Innovation and Entrepreneurship from the Polytechnic University of Catalonia (UPC)
Post-graduate in Innovation and Entrepreneurship from Euncet Business School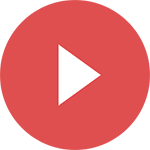 POSTGRADUATE IN INNOVATION AND ENTREPRENEURSHIP
Postgraduate in Innovation and Entrepreneurship from the Polytechnic University of Catalonia
Starting Date:
November 2023
Spots:
20
Credits
25 (120 hours)
Language:
Spanish
Fee:
5.200 €
PROFESSIONAL OPPORTUNITIES - INNOVATION AND ENTREPRENEURSHIP
The Euncet Business School Postgraduate Diploma in Innovation and Entrepreneurship lets you acquire the knowledge and skills necessary to lead and participate in innovative projects. With the program you will obtain a solid vision of how innovation can help transform your business and you will be able to carry out your own projects. Whatever your area of origin (marketing, finance, strategy, operations, human resources) you will find the necessary tools to become the driver of change in your company, efficiently managing and transforming the organization's processes.
Boost your professional career as Innovation Director and Manager. Train in one of the areas with the most technological impulse.
Why study the Postgraduate in Innovation and Entrepreneurship at Euncet?
Strategy
Plan and execute an innovative business strategy that adds value to customers and the organization.

Efficiency
Defines efficient new product development processes in a constantly changing environment.

Leadership
Directs multifunctional teams for the development of innovative projects.

Projects
Assesses and implements innovative projects with a high technological and economic impact for the company.

Prestigious Instructors
Teachers with recognized academic and professional careers, linked to the business world.

Euncet Expertise
40 years training professionals and managers in management, innovation and new technologies.
POSTGRADUATE IN INNOVATION AND ENTREPRENEURSHIP
The Postgraduate in Innovation and Entrepreneurship is a modular training program that prepares its participants to delve into the keys to innovation and entrepreneurship from an update of this concept, bringing training closer to today's competitive reality, a reality strongly influenced by the rise of exponential technologies.
From a strategic, technological approach, related to the leadership and management of ubiquitous teams, complex process maps and the permanent need to adapt to change, the postgraduate course offers a holistic vision of innovation combining four interrelated fields: innovation, strategy, entrepreneurship and technology.
Conventional programs comprehend innovation from a functional perspective, related to product or process. At Euncet, we give a multidimensional approach that allows the participant to broaden their vision. Doing this program is like doing several programs in one. Its contents are updated based on the latest trends and are taught by leading professionals in the industry who know the subject from an applied point of view. The teaching team is made up of specialists in design thinking, growth hacking, technology analysis and agile project management.
Discover the Postgraduate in Innovation and Entrepreneurship and lead innovative projects in the most efficient way.
Calendar
Schedule
2021-22 Academic year / Barcelona Campus
Schedule - First Quarter (October)
Executive modular education
We have implemented the modular training model in order to offer you the option of studying postgraduate and master's degrees tailored to your needs, thus developing the specific job skills of your interest progressively according to the objectives set and the results obtained in your educational process.
How to obtain an EXECUTIVE master's degree?
Once you have completed your Postgraduate in Innovation & Entrepreneurship, you will be able to continue your professional training and complete one of the following master's degrees:
Executive MBA - Master in Business Administration
Postgraduate in Innovation and Entrepreneurship
Executive Master in Management & Leadership
Postgraduate in Innovation and Entrepreneurship