Postgraduate in Leadership and Management Skills
Fri 4pm - 8pm @ Sat 9.30am to 1.30pm

On-site

Terrassa

20/10/2023

4 months

Request Interview
The 21st century is characterized by a society in which constant change is the common denominator. These mutations inevitably affect the business world and the companies that make it up: new business paradigms that require leaders who have certain management skills and abilities that make them adaptable to this new environment.
Our Postgraduate Program in Leadership and Management Skills has been built with the aim of providing you with the necessary leadership skills for your professional career as a manager, holistically integrating a series of skills, competencies, knowledge and attitudes. As a result of everything learned in our management skills program, you will be able to make the right decisions in any type of situation and you will be able to take risks and motivate and inspire any team.
In addition, the Postgraduate course will provide you with the precise techniques that will help you build your own framework of action, taking both your values and your own leadership style as a reference. In this way, you will attend to the business reality, which will allow you the outstanding professional or excellence in the management of teams for which you will be responsible.
Our training program is designed to deal with any type of change that may affect a company, both in the current era of digitization and in the new paradigms and social trends that will emerge in the coming decades.
These changes will affect the business world creating new business paradigms, requiring new leaders who have the necessary skills and abilities to face and lead any company, adapting them to this new world.
Postgraduate in Leadership and Management Skills from the Polytechnic University of Catalonia (UPC)
Postgraduate in Leadership and Management Skills from Euncet Business School.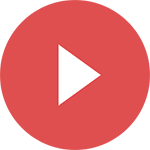 POSTGRADUATE IN LEADERSHIP AND MANAGEMENT SKILLS
Postgraduate in Leadership and Management Skills from the Polytechnic University of Catalonia
Starting Date:
Terrassa: October 20, 2023
Spots:
15
Credits:
30 (120 hours)
Language:
Spanish
Fee:
5.200 €
PROFESSIONAL OPPORTUNITIES - LEADERSHIP AND MANAGEMENT SKILLS
The Postgraduate in Leadership and Management Skills at Euncet Business School prepares leaders with the necessary skills and tools, offering leadership skills and abilities so that they can fulfil their managerial role in today's business environment.
This training program provides a broad, systemic and global vision of management skills, as well as team management, conflict resolution, leadership types and negotiation habits. A vision, in short, that leads the participant to be able to create the necessary strategic behaviour to make the right decisions, take risks and be excellent in their roles.
The postgraduate course is a management skills course with a common goal: to motivate and inspire each participant to increase their management skills, emotional and social intelligence for proper team management.
Boost your professional career and become the leader that companies demand.
Why study the Postgraduate in Leadership and Management Skills at Euncet?
Efficiency
Train efficient managers, capable of proactively facing diverse business scenarios.

Talent management
Provide the student with new approaches to the development and management of human talent in organizations, based on the search for personal and interpersonal excellence.

Development
Motivate the development of a comprehensive managerial competence aligned with skills, knowledge and attitudes consistent with the environment in which the professional is involved.

Leadership
Generate spaces for consideration and weighting regarding the leadership of the new business paradigms and those that they impact.

Prestigious Instructors
Teachers with recognized academic and professional careers, linked to the business world.

Euncet Expertise
40 years training professionals and managers in management, innovation and new technologies.
POSTGRADUATE PROGRAM IN LEADERSHIP AND MANAGEMENT SKILLS
The Postgraduate in Leadership and Management Skills is an executive training program that prepares its participants to develop managerial functions and make appropriate and efficient decisions providing knowledge and useful and groundbreaking tools regarding team management.
In this business school training program, Euncet Business School intends for all professionals to put into practice what they have learned immediately, in terms of team management and leadership, to extract the maximum potential of their participants.
With the program, you will understand that being a manager is not merely having certain technical knowledge regarding the different company areas. Although this is necessary, it must be understood that being a manager is a "trade in itself" and its development requires the mastery of certain management skills (decision making, conflict resolution, taking risks, negotiation and management), but it also requires emotional skills (emotional intelligence, social intelligence and leadership style) which are essential to be able to motivate and inspire and extract maximum performance, both from oneself and from your work team.
Calendar
Schedule
2023-24 Academic year 
Schedule Calendar (October)
OUR STUDENTS THINK
"I would recommend this program because I have realized that leading effectively depends on many things that they teach you here in this Postgraduate course."
Marc Casanovas
Postgraduate Participant In Leadership And Management Skills